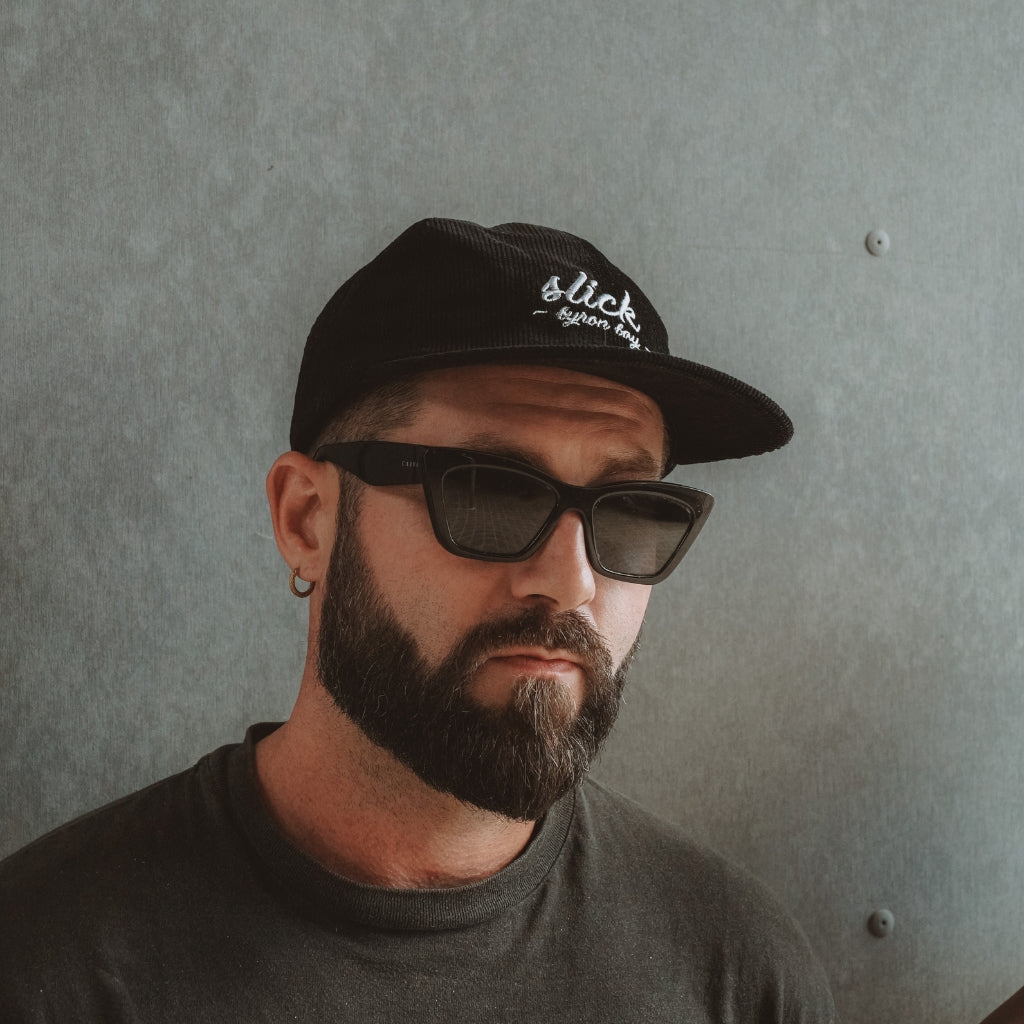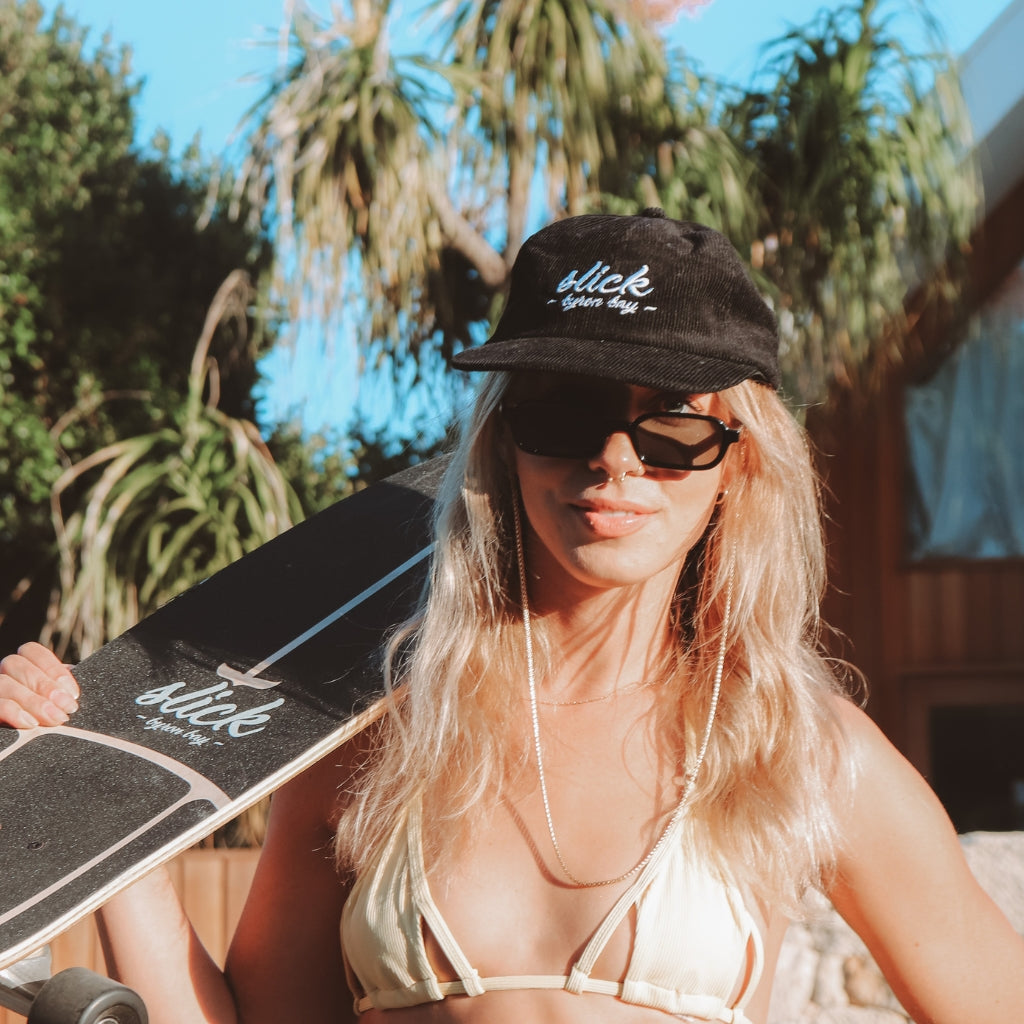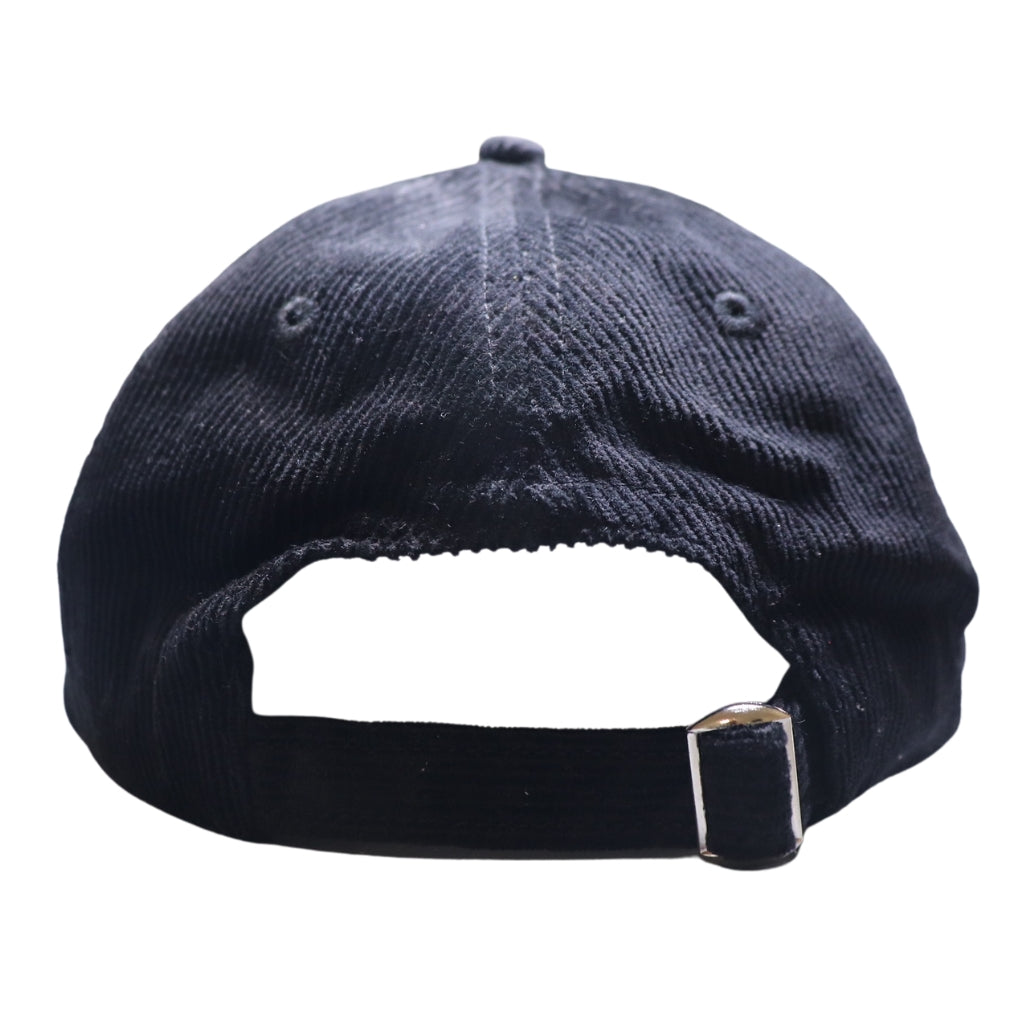 Ride the Waves of Style with Byron Bay Vibes!
Introducing the Slick Corduroy Hat – your ultimate accessory for capturing the easygoing essence of Byron Bay, wherever you roam. Born from the heart of Byron Bay, this black corduroy hat with a crisp white logo embodies the spirit of Slick.
Whether you're catching waves or strolling along the beach, the Slick Corduroy Hat is your ideal companion. It combines surf culture with casual style, allowing you to effortlessly transition from the waves to a laid-back hangout.
Slick represents the essence of Byron Bay – natural, relaxed, and effortlessly stylish. The Slick Corduroy Hat is your key to embodying this lifestyle, whether you're on the beach or embracing a casual day out.
Elevate your style with the Slick Corduroy Hat. Add it to your cart today and become part of the Slick community, where style meets comfort, and Byron Bay meets the world.
Our small-batch essential oil blends contain extracts of plants that were grown in our Byron Bay soil. You can't get these anywhere else.
Australian Sandalwood, with its smoky and enigmatic notes, evokes the serene beauty of the Australian outback. Let the scent of this precious wood envelop you, creating a sense of tranquility and harmony. (Patchouli*, Cedarwood, Myrhh, Frankincense & Australian Sandalwood*)
Evergreen, inspired by the lush forestry of Byron Bay, captures the essence of nature's embrace. Immerse yourself in the invigorating aroma of fresh florals and crisp green leaves. (Lavender, Chamomile, Rosemary, Lemongrass, Sage, Neroli, Eucalyptus*, Ginger, Lemon Ironbark*)
Maverick, a fragrance for the bold and adventurous, embodies the spirit of rebellion and individuality. With its unique blend of spicy notes and earthy undertones, Maverick exudes confidence and allure, making a statement wherever you go. (Sandalwood, Vetiver, Frankincense, Cardamom, Cape Chamomile, Grapefruit, Blue Cypress*)
* = Organic locally grown
$4.95 (2-8 Day) Standard
$7.95 (2-8 Day) Standard with Priority Processing
$12.95 (1-4 Day) Express
$15.95 (1-4 Day) Express with Priority Processing
All orders shipped via Australia Post
We provide a 100% money back satisfaction guarantee on all purchases. Just let us know if you are unsatisfied, so we can make things right.
- Effortless style that complements any casual outfit.
- Durable corduroy fabric for long-lasting wear.
- A piece of Byron Bay's relaxed essence, wherever you go.
- The perfect fit for everyone, thanks to the one-size-fits-all design.
While our roots and garage based factory lie in Byron Bay, we've collaborated with skilled artisans in China to bring you a hat that blends the best of Australian surf culture with international craftsmanship.
The Slick Corduroy Hat features a sleek black corduroy design that exudes timeless coolness. The crisp white logo adds a touch of distinction, making it the perfect accessory for both surfers and those seeking a laid-back, casual look.