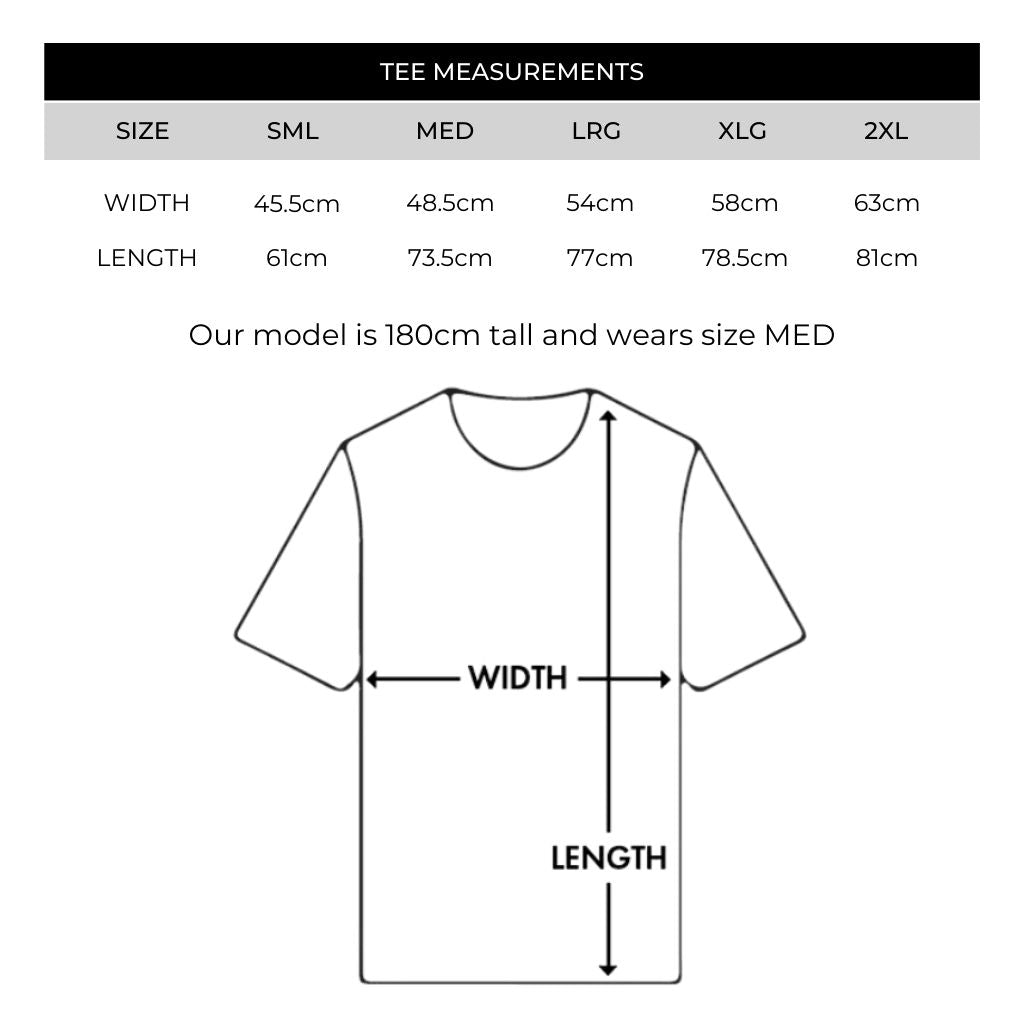 Crafted with meticulous attention to detail, this tee is the perfect choice for those who prioritise natural, sustainable living.
Made from 100% organic combed cotton with marles 15% viscose, this tee is not only incredibly soft and comfortable, but also environmentally friendly. The cotton used in its manufacture is of the highest quality and is grown without the use of any harmful herbicides or pesticides. What's more, the fabric is GOTS certified, ensuring that you receive only the best.
Featuring a slim fit and crew neck, this tee is perfect for those who love to make a statement with their style. With a light weight of just 150 GSM and 34-singles, it's not only comfortable, but also of superior quality. The neck ribbing, side seaming, shoulder-to-shoulder tape, and double needle hems add to its durability, while the pre-shrunk fabric minimises shrinkage.
Our small-batch essential oil blends contain extracts of plants that were grown in our Byron Bay soil. You can't get these anywhere else.
Australian Sandalwood, with its smoky and enigmatic notes, evokes the serene beauty of the Australian outback. Let the scent of this precious wood envelop you, creating a sense of tranquility and harmony. (Patchouli*, Cedarwood, Myrhh, Frankincense & Australian Sandalwood*)
Evergreen, inspired by the lush forestry of Byron Bay, captures the essence of nature's embrace. Immerse yourself in the invigorating aroma of fresh florals and crisp green leaves. (Lavender, Chamomile, Rosemary, Lemongrass, Sage, Neroli, Eucalyptus*, Ginger, Lemon Ironbark*)
Maverick, a fragrance for the bold and adventurous, embodies the spirit of rebellion and individuality. With its unique blend of spicy notes and earthy undertones, Maverick exudes confidence and allure, making a statement wherever you go. (Sandalwood, Vetiver, Frankincense, Cardamom, Cape Chamomile, Grapefruit, Blue Cypress*)
* = Organic locally grown
$4.95 (2-8 Day) Standard
$7.95 (2-8 Day) Standard with Priority Processing
$12.95 (1-4 Day) Express
$15.95 (1-4 Day) Express with Priority Processing
All orders shipped via Australia Post
We provide a 100% money back satisfaction guarantee on all purchases. Just let us know if you are unsatisfied, so we can make things right.
- Slim fit
- Crew neck
- Light weight, 150 GSM, 34-singles
- 100% organic combed cotton (marles 15% viscose)
- Quality cotton grown without the use of herbicides or pesticides: GOTS (Global Organic Textile Standard) certified
- Neck ribbing, side seamed, shoulder to shoulder tape, double needle hems, preshrunk to minimise shrinkage
100% Organic Cotton with Marles 15% Viscose
FREE SHIPPING with Australia Post on all domestic orders.