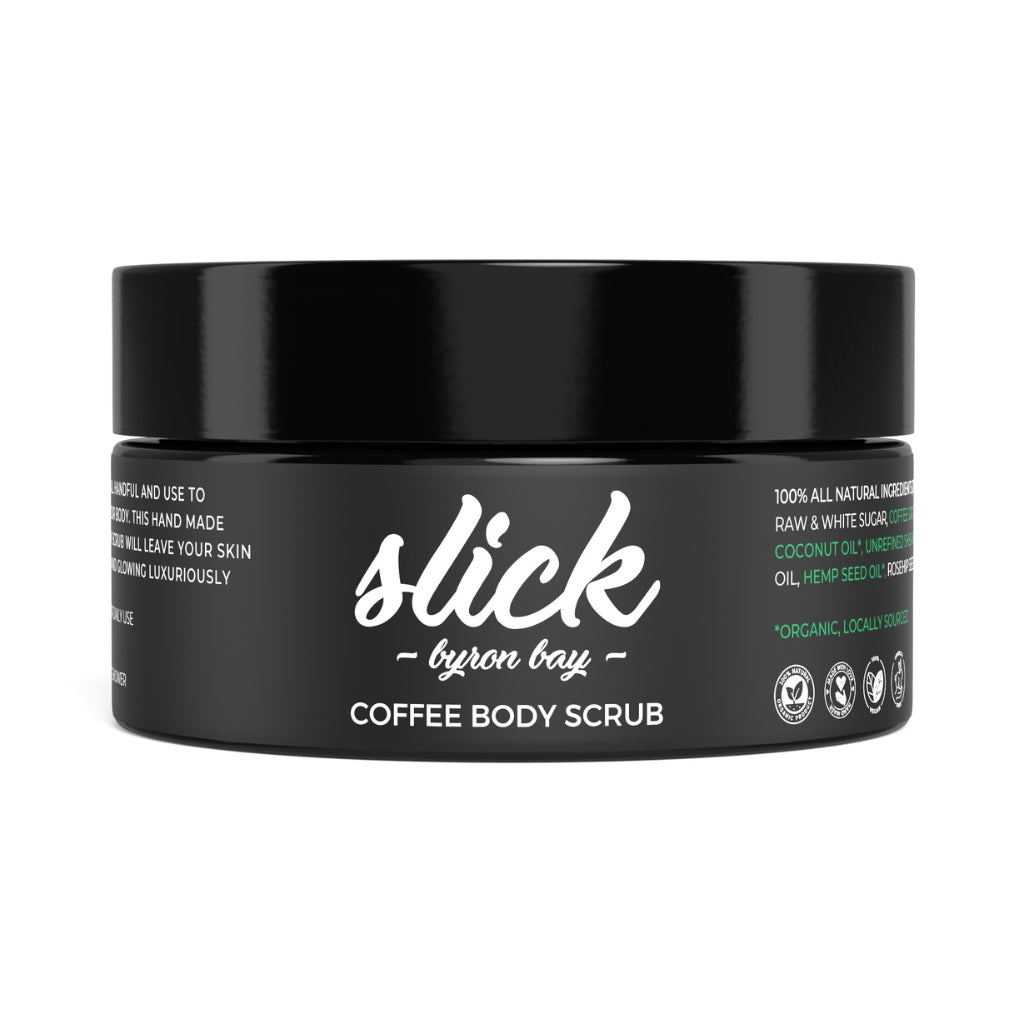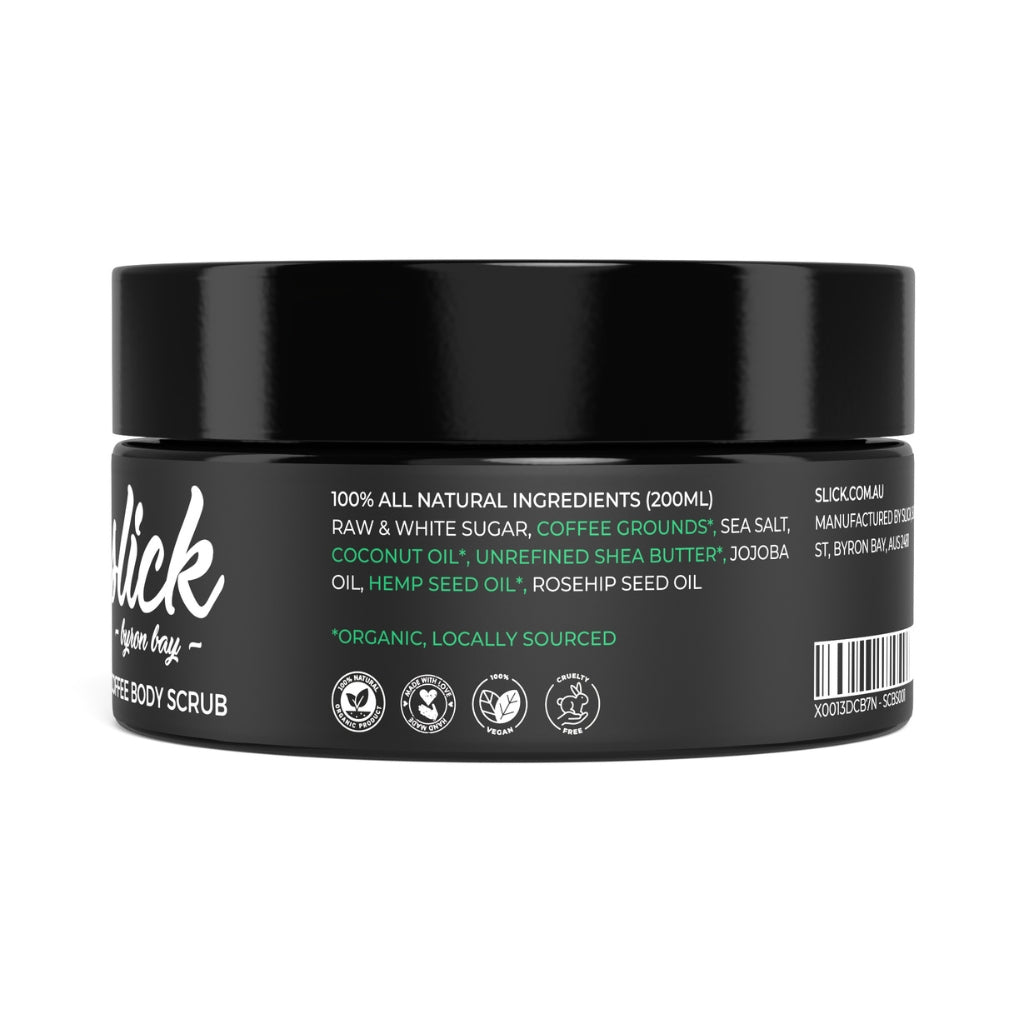 Size: 200ml
Indulge in the invigorating experience of Slick Coffee Body Scrub, your secret to a rejuvenated and glowing complexion. Handcrafted amidst the tranquil beauty of Byron Bay, this Miron glass jar holds the power of locally sourced, organic ingredients to transform your skincare routine, naturally.
Benefits:
Revitalises and rejuvenates your skin for a radiant glow
Gently exfoliates, promoting smoother, more even skin texture
Deeply hydrates, leaving your skin feeling luxuriously soft
Aromatherapeutic benefits for a refreshing and uplifting experience
Locally sourced, organic ingredients that align with your commitment to pure self-care.
Our small-batch essential oil blends contain extracts of plants that were grown in our Byron Bay soil. You can't get these anywhere else.
Australian Sandalwood, with its smoky and enigmatic notes, evokes the serene beauty of the Australian outback. Let the scent of this precious wood envelop you, creating a sense of tranquility and harmony. (Patchouli*, Cedarwood, Myrhh, Frankincense & Australian Sandalwood*)
Evergreen, inspired by the lush forestry of Byron Bay, captures the essence of nature's embrace. Immerse yourself in the invigorating aroma of fresh florals and crisp green leaves. (Lavender, Chamomile, Rosemary, Lemongrass, Sage, Neroli, Eucalyptus*, Ginger, Lemon Ironbark*)
Maverick, a fragrance for the bold and adventurous, embodies the spirit of rebellion and individuality. With its unique blend of spicy notes and earthy undertones, Maverick exudes confidence and allure, making a statement wherever you go. (Sandalwood, Vetiver, Frankincense, Cardamom, Cape Chamomile, Grapefruit, Blue Cypress*)
* = Organic locally grown
$4.95 (2-8 Day) Standard
$7.95 (2-8 Day) Standard with Priority Processing
$12.95 (1-4 Day) Express
$15.95 (1-4 Day) Express with Priority Processing
All orders shipped via Australia Post
We provide a 100% money back satisfaction guarantee on all purchases. Just let us know if you are unsatisfied, so we can make things right.
Massage onto wet skin in gentle, circular motions. Rinse thoroughly and pat dry to reveal the smooth, radiant skin beneath.
Raw & White Sugar, Coffee Grounds*, and Sea Salt: Gently exfoliate, sloughing away dead skin cells to reveal a smoother, more vibrant complexion.

Coconut Oil*, Unrefined Shea Butter*, Jojoba Oil*, and Hemp Seed Oil*: Nourish and moisturise, leaving your skin supple and deeply hydrated.

Rosehip Seed Oil: Fades imperfections, promoting a brighter, more even skin tone.

* = Locally Sourced Organic
Packaged in an eco-friendly Miron glass jar, your Slick Coffee Body Scrub stays fresher for longer while reducing environmental impact.